"Setouchi Cycruise PASS " is very useful for cyclists who travel around Setouchi(瀬戸内)Region.
This pass will give a discount for ship's fare. Enjoy cruising and cycling !Your travel must be memorable one
.


You can check time-table and each fare, if you click number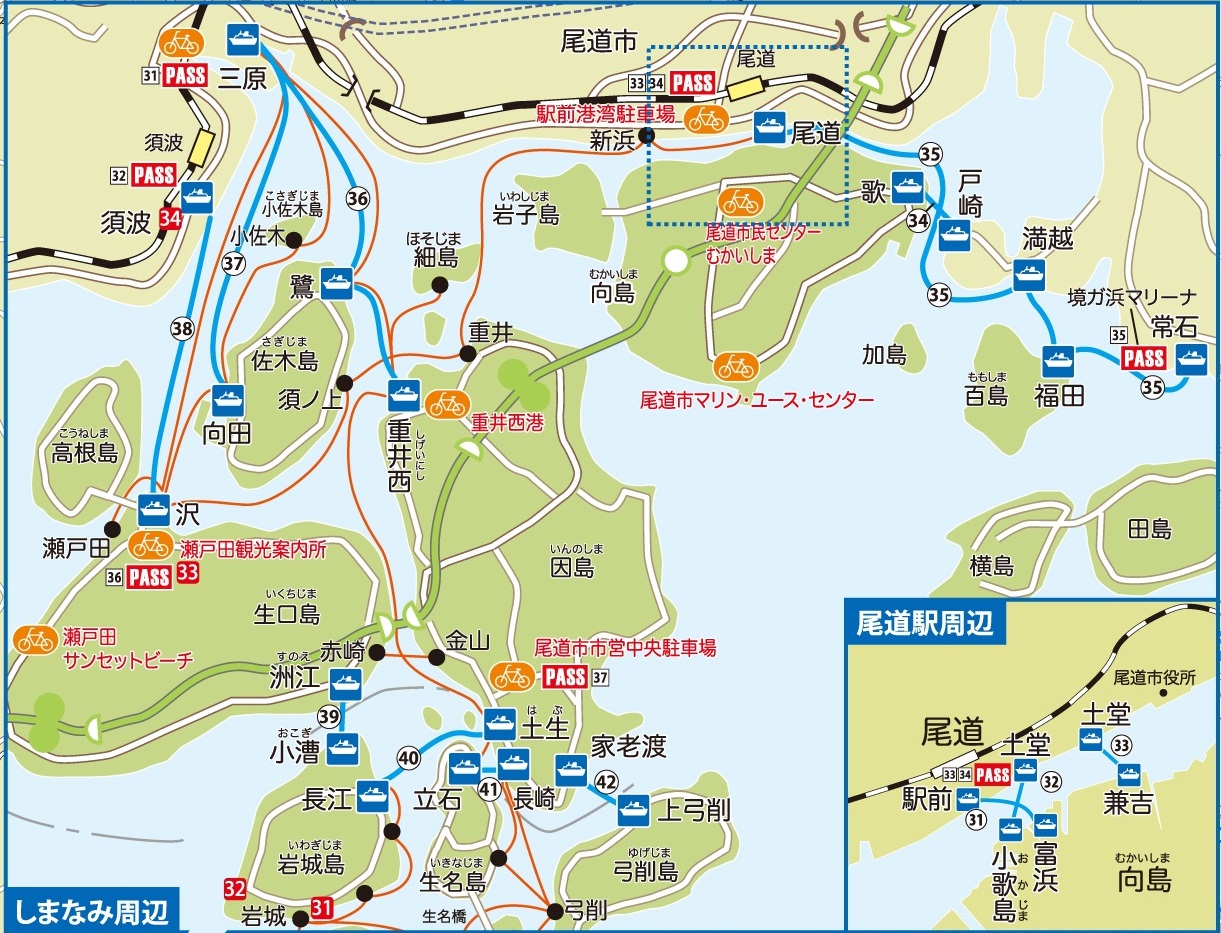 You go to "the Setouchi cycruise PASSapplication desk".

Staffs will give the PASS, and the PASS is available for 3days from day of issue.

When you buy a ship's ticket, please show the PASS to staff


If you need more details about PASS, please check
here

Opening Hours
Inquiry
31 Mihara Port
三原港
7:00-18:00
+81‐848-64-8527

32 Sunami Port
須波港
7:00-18:00
+81‐848-67-0777

33 Onomichi Station Tourist Information Center
尾道駅観光案内所

9:00-18:00
+81‐848-20-0005
34 Onomichi Port
尾道港(駅前港湾駐車場)
9:00-18:00
+81−848-22-5332
35 Sakaigahama Marina
境が浜マリーナ
10 :00-17 :00
+81‐84-987-3460
36 Setoda Tourist Information
瀬戸田町観光案内所
9:00-17:00
+

81-845-27-0051

37 Habu Port
土生港

7:00-19:00
+81‐845-22-3362
38 Sun rise Itoyama
サンライズ糸山
8:00-17:00
+81‐898-41-3196